Celebs poured into Milan this week to witness the unveiling of new Gucci creative director Sabato De Sarno's first collection for the luxury fashion house, Gucci Ancora.
"It's a story of everything, again, but this time expressed through joy," De Sarno said in his creative statement about the clothes seen on the runway Friday. While the show included simple yet exquisitely crafted suit separates, elegant splashes of oxblood leather and bright green statement pieces sprinkled throughout, there was also plenty of joy to be found in the stylish looks off the runway, showcased throughout the star-studded crowd.
Scroll below to see some of the standout ensembles from Friday's celebrity attendees.
Halle Bailey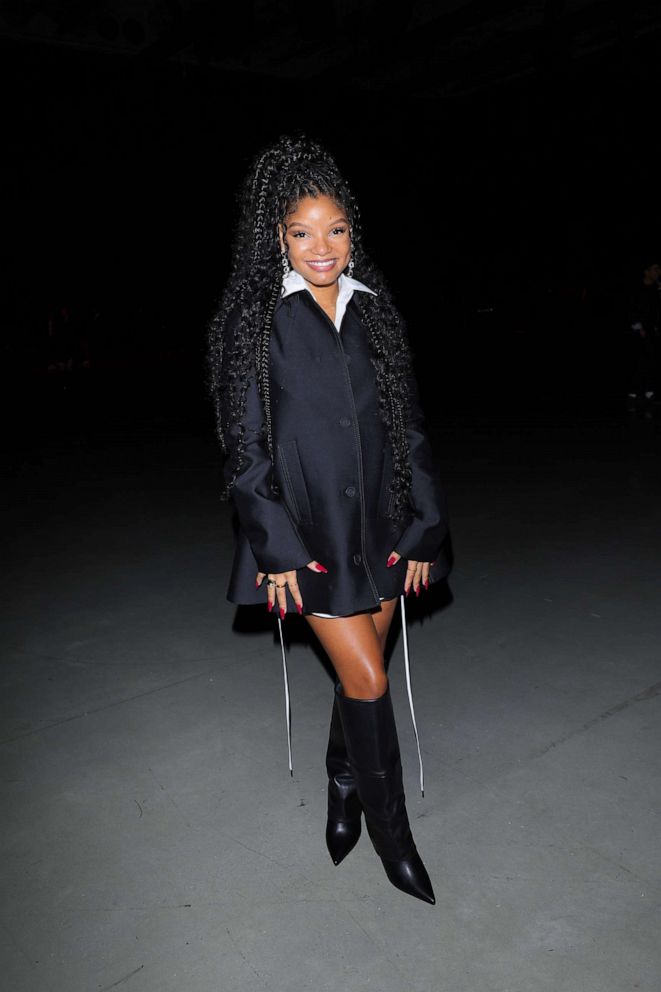 "The Little Mermaid" star Halle Bailey radiated in head-to-toe Gucci featuring an oversized black jacket and white shirt combo, and finished with the season's hottest shoe trend: super pointy knee-high boots.
Jessica Chastain and Anna Wintour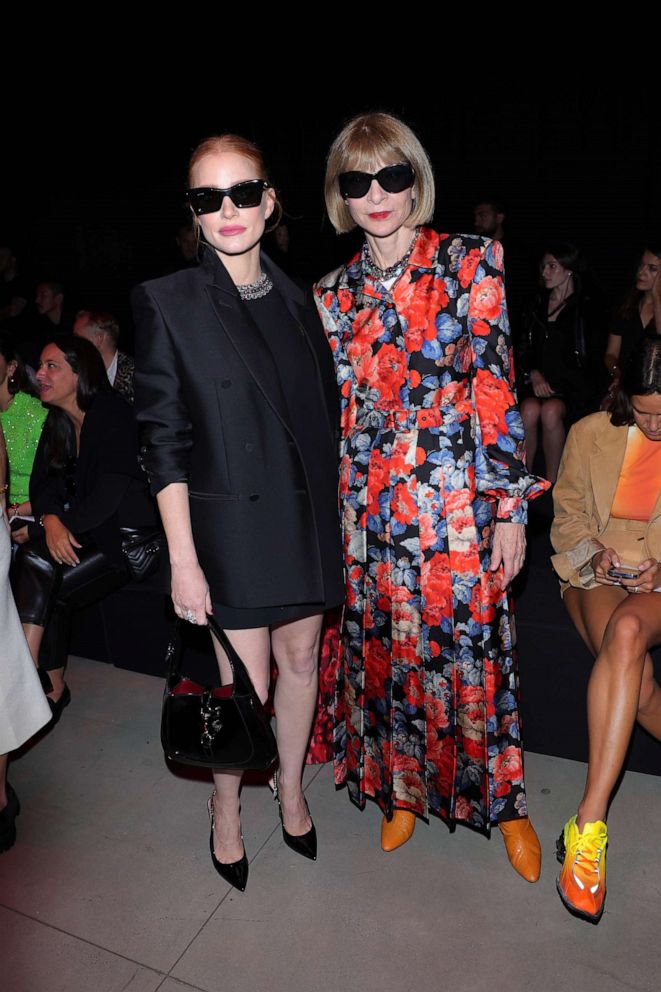 Echoing Bailey's choice in jacket tailoring, Jessica Chastain looked cool as ever with her oversized shades and all-black ensemble, while her partner in dark eyewear (a notorious critic of wearing all black!), Anna Wintour, donned a full-length floral look featuring a pleated skirt with orange boots peeking out from beneath.
Jodie Turner-Smith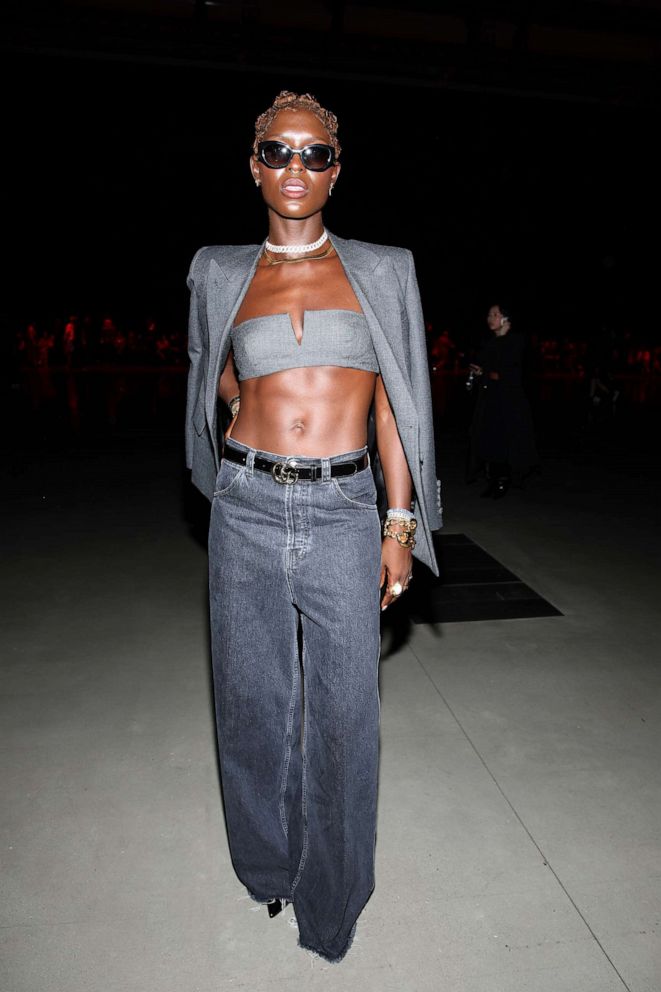 Jodie Turner-Smith, who called herself "forever a Gucci girl" in her Instagram story ahead of the show, lit up the scene in an all-denim, midriff-baring look. A jacket draped over her shoulders featured corners so sharp they could cut you -- perfect for slicing through the crowd for front-row seating.
Bad Bunny and Kendall Jenner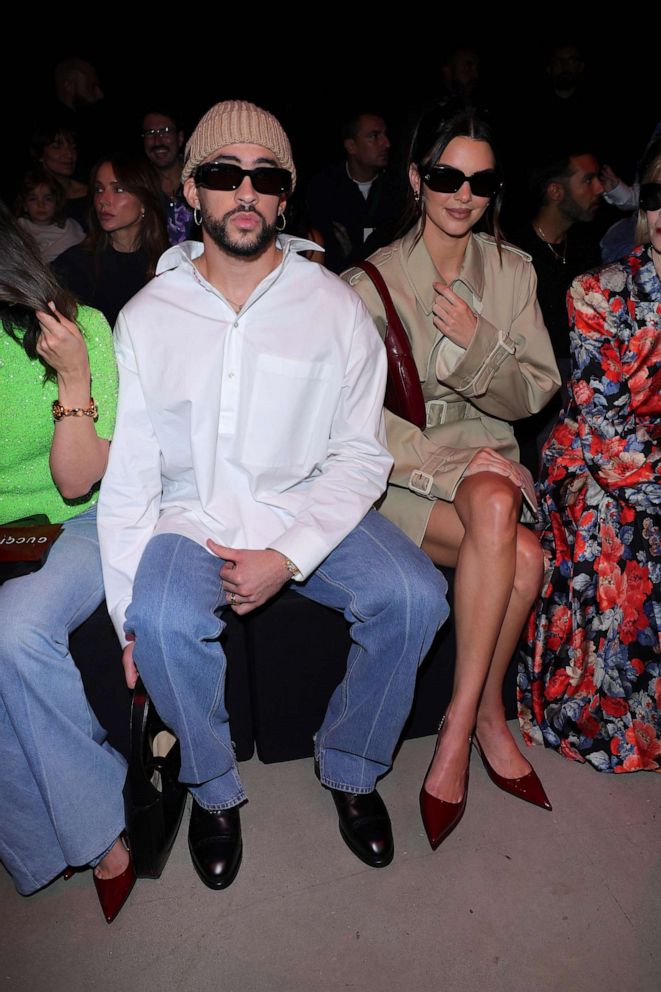 Keeping the front row fresh was attention-grabbing twosome Bad Bunny and Kendall Jenner. Jenner kept things cool and covered-up with a khaki mini-trench fashioned as a dress, adding matching oxblood accessories to echo some of the runway's high notes while in attendance.
Bad Bunny rocked a beanie coordinating with his date's coat-dress along with jeans, a starched white button-down and hoop earrings that popped next to his dark, square shades.
Ryan Gosling and Julia Roberts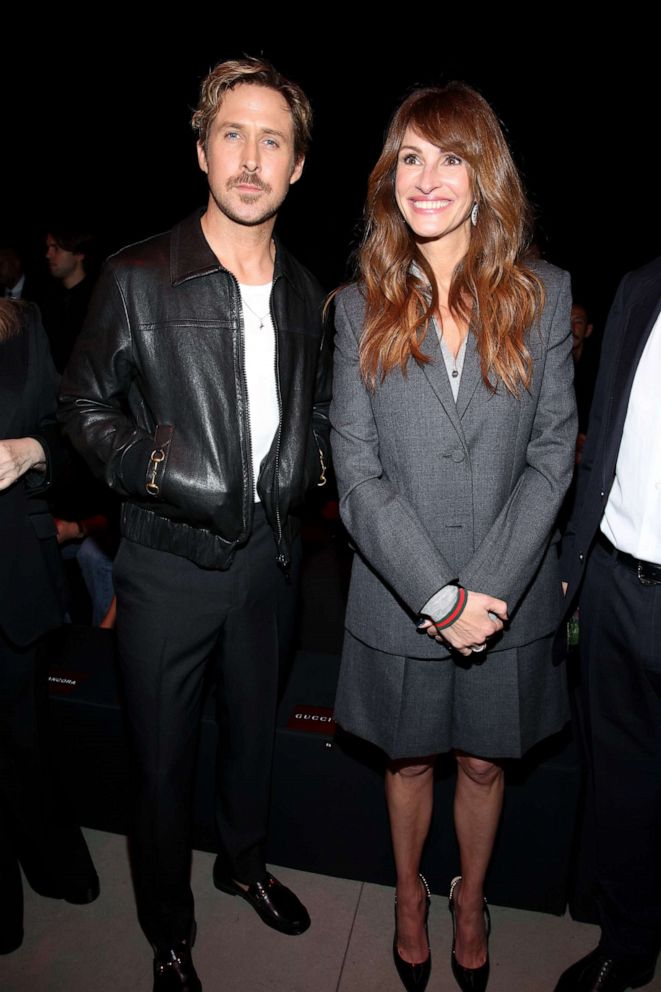 Ryan Gosling's leather bomber and perfectly tailored trousers looked '70s-chic paired with his trimmed mustache as he posed alongside the effervescent Julia Roberts. The actress' Gucci shorts suit paired beautifully with pointed-toe pumps and her tamed, wavy locks. She posed alongside De Sarno in an Instagram snapshot she captioned, "So thrilled to see @sabatods new collection @gucci. GORGEOUS! 🇮🇹❤️🌟"
Julia Garner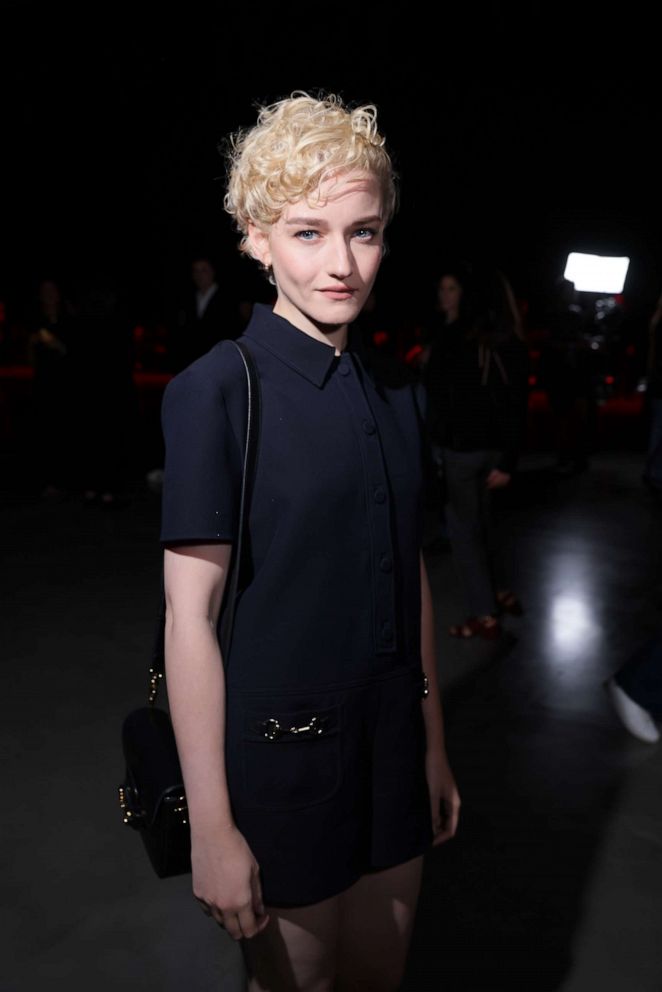 "Ozark" actress Julia Garner wowed in -- you guessed it -- a Gucci shift featuring the brand's iconic horse bit detailing. She added some choice snaps of the runway finale to her Instagram story and tagged the designer, saying she was "so excited" to see the show.
See all 55 looks from Gucci Ancora in video and photo form on Gucci's website.