Back to the ballroom! "Dancing With the Stars" returns for season 30 on Sept. 20 and "Good Morning America" is exclusively revealing which celebrities will compete for the coveted Mirror Ball trophy.
Interested in
DWTS?
Add DWTS as an interest to stay up to date on the latest DWTS news, video, and analysis from ABC News.
The full list of stars -- including Melanie C from the Spice Girls and former "Bachelor" star Matt James -- was announced Wednesday on "GMA."
Other celebs taking part in the series' milestone season include "Real Housewives of Atlanta" star Kenya Moore, country singer Jimmie Allen and talk show host Amanda Kloots.
Previously announced additions to the cast include Olympian Suni Lee, the Team USA gymnast fresh off winning gold in Tokyo, and YouTuber JoJo Siwa, who will make history as the first celeb to be paired with a pro of the same sex.
The cast also includes "Bling Empire" star Christine Chiu, Emmy-nominated actress Melora Hardin, YouTuber Olivia Jade, "The Karate Kid" actor Martin Kove, professional wrestler Mike "The Miz" Mizanin, Peloton cycling director Cody Rigsby, actor Brian Austin Green and NBA star Iman Shumpert.
America will find out which pros the celebs have been paired with for their "DWTS" journey during the season 30 premiere.
The judging panel for this landmark season consists of Len Goodman, Carrie Ann Inaba, Bruno Tonioli and former pro Derek Hough.
Tyra Banks returns as host and executive producer, having joined the show last season as the first Black female host -- and solo host -- in franchise history.
Scroll down to meet the celebs competing on "DWTS" season 30!
Jimmie Allen
Jimmie Allen -- born James Edward Allen -- is a country music singer known for songs like "Best Shot" and "Make Me Want To," both off his 2018 debut album, "Mercury Lane."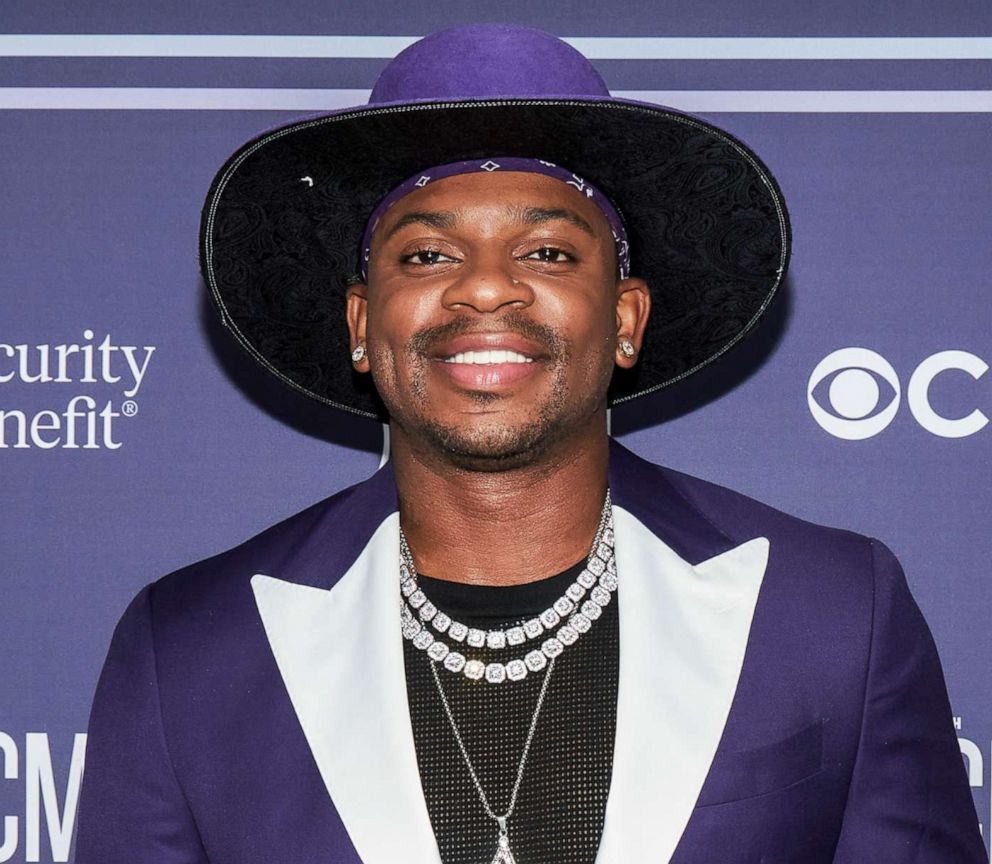 This summer, the 36-year-old released his follow-up, "Bettie James," named after his late father and grandmother. The album features collaborations with some of the biggest names in music as well as ones with his fellow Black country singers Mickey Guyton, Darius Rucker and the late Charlie Pride.
Allen is the reigning 2021 Academy of Country Music Awards New Male Artist of the Year. He and his wife Alexis are currently expecting their second child together in addition to another child he had from a previous relationship.
He spoke about how difficult rehearsals for the upcoming season have been so far.
"You know, these rehearsals, listen here -- I have never ballroom danced a day in my life," he said. "Just know -- it's rough."
Melanie C
Melanie C -- born Melanie Jayne Chisholm -- is one of the iconic Spice Girls, which took the world by storm in the '90s.
Known as Sporty Spice in the group, she and Victoria Beckham, Melanie Brown, Emma Bunton and Geri Halliwell released hits such as "Wannabe," "Say You'll Be There" and "Spice Up Your Life," just to name a few. They also starred in the 1997 film "Spice World."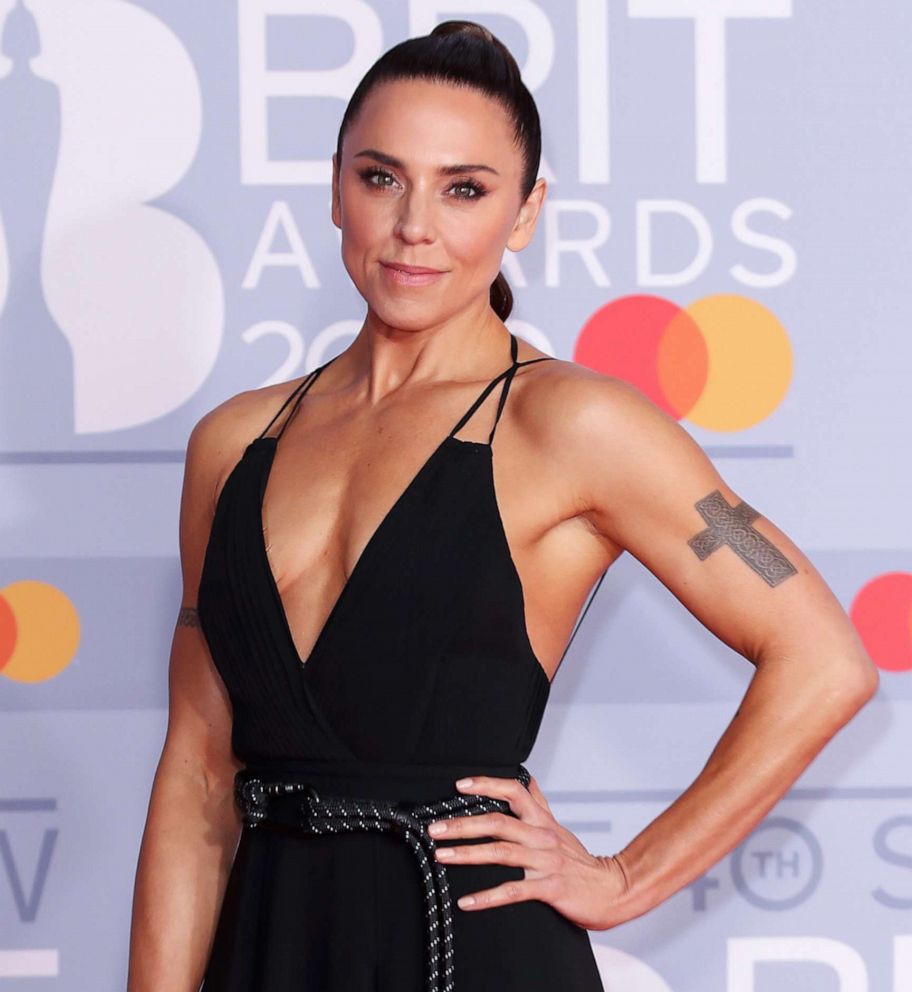 After just two albums, Halliwell left the group and the remaining four members released one final album together before going on hiatus in 2000. The fivesome famously reunited to perform at the 2012 Summer Olympics closing ceremony.
As a solo artist, Melanie C has released eight studio albums and released hits like "Never Be the Same Again" and "I Turn to You," among others. She also starred on the stage in theatrical productions of "Blood Brothers" and "Jesus Christ Superstar." The 47-year-old has one child, her 12-year-old daughter Scarlet.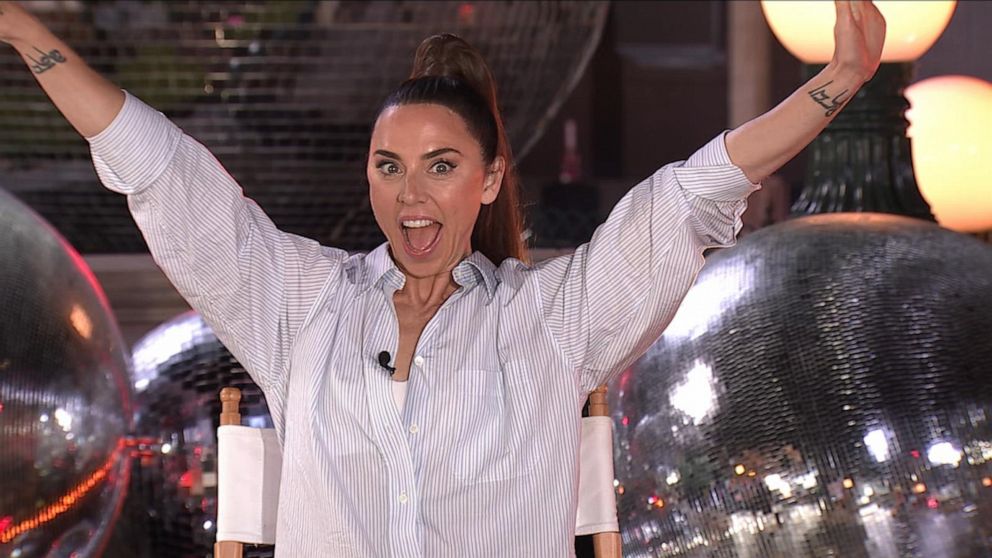 Christine Chiu
Christine Chiu is a philanthropist and one of the stars of Netflix's "Bling Empire," a reality show focused on wealthy Asians and Asian Americans in Los Angeles.
She, along with her husband, Dr. Gabriel Chiu, co-founded Beverly Hills Plastic Surgery. The couple married in 2006 and share a son named Gabriel (a.k.a. Baby G). "Bling Empire" has been renewed for a second season.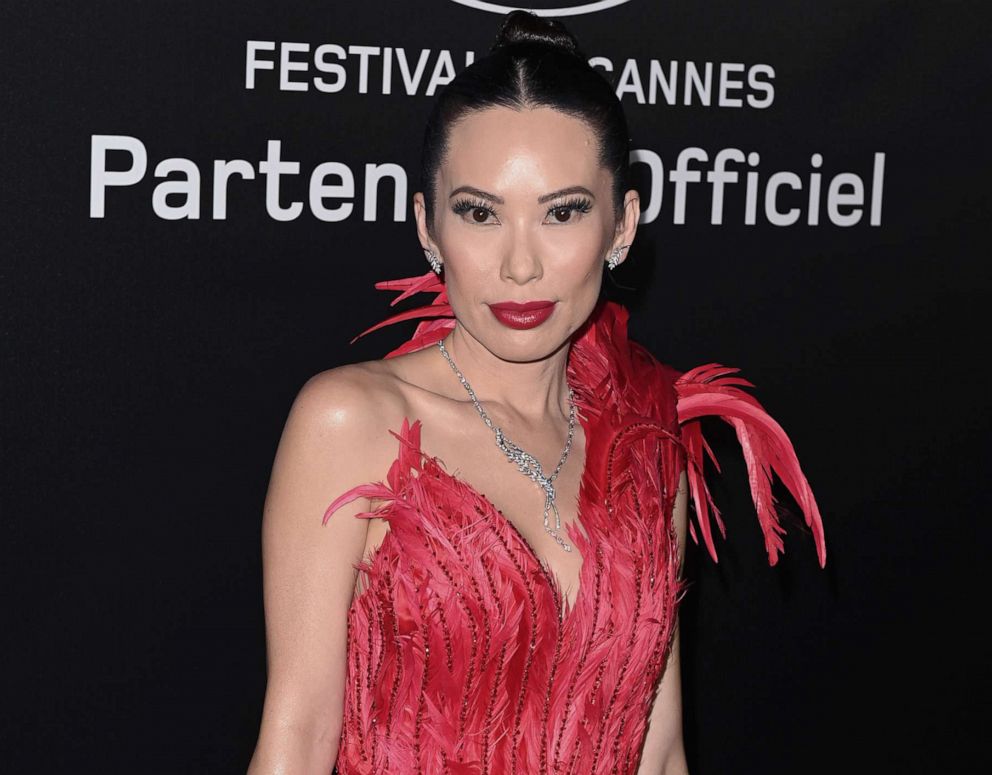 The fashion lover said she plans to bring her style to the dance floor.
"Fashion and dance are like food and wine -- they complement each other," she said. "They bring the flavor and spice out, so I hope we see also a little couture on the floor."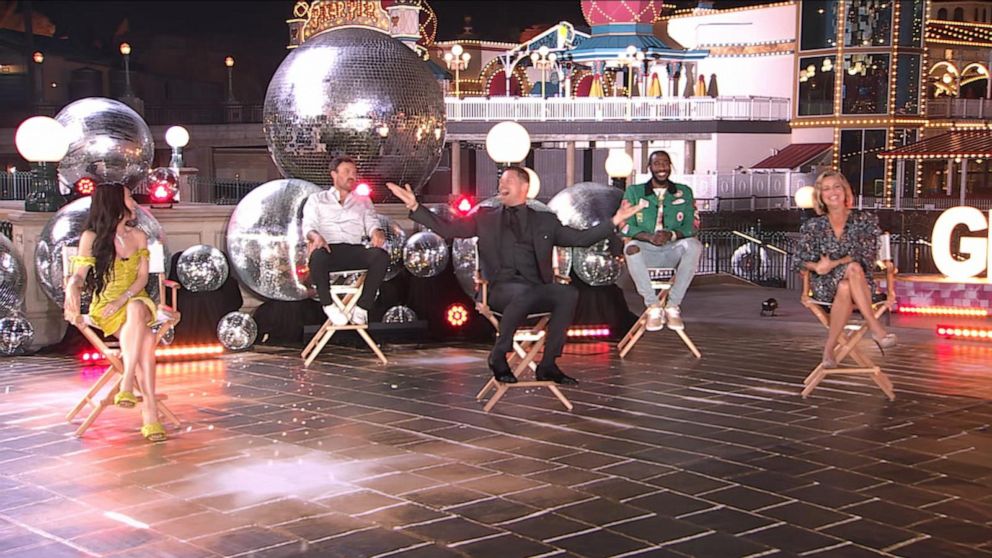 Melora Hardin
Melora Hardin is an actress known for the "Dirty Dancing" TV series in the '80s, playing Jan Levinson on "The Office" and her Emmy nominated role on "Transparent."
The actress said she is "going to bring a little Jan" to her performances this season.
She recently starred on the Freeform series "The Bold Type" as magazine editor Jacqueline Carlyle.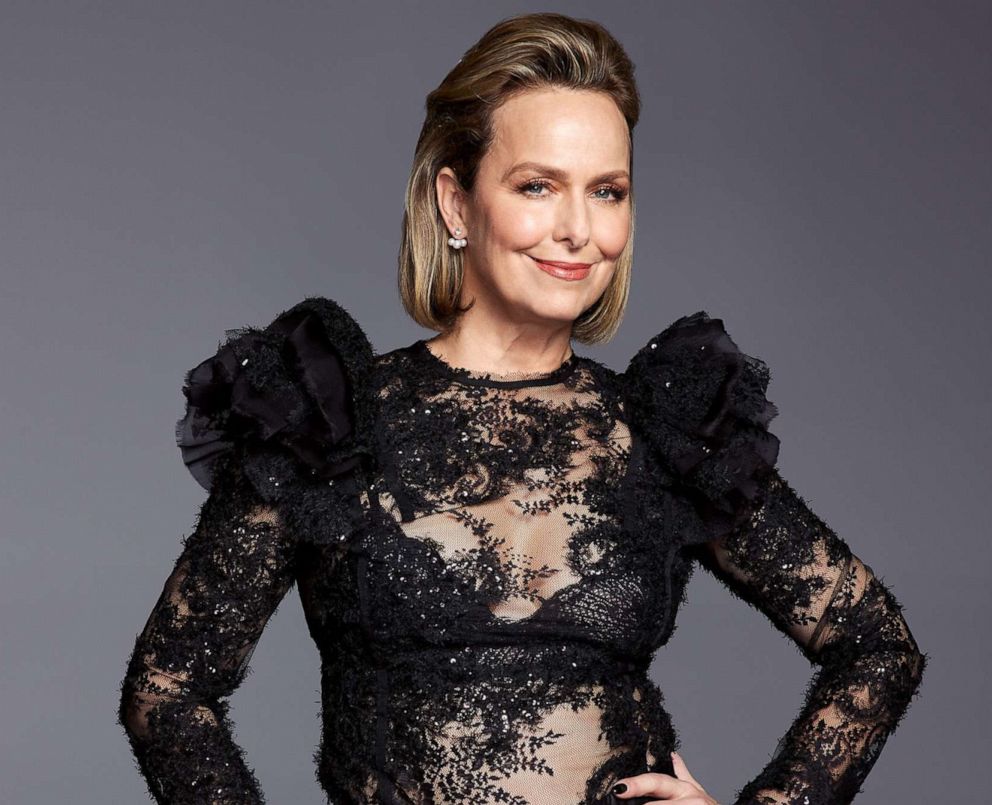 Hardin, 54, also directed the 2009 film "You" and can be heard singing in two Disney projects, the 1991 film "The Rocketeer" and the 1997 TV movie "Tower of Terror." She shared two daughters with her longtime husband, fellow actor Gildart Jackson.
Olivia Jade
Olivia Jade Giannulli is a 21-year-old YouTuber and influencer who is known for being the daughter of "Full House" actress Lori Loughlin and fashion designer Mossimo Giannulli.
Loughlin, 57, and Giannulli, 58, were famously charged in the 2019 college admissions scandal. They pled guilty in 2020 to conspiracy charges after they were accused of paying half a million dollars to get their daughters, Olivia Jade and Isabella "Bella" Giannulli, into the University of Southern California as crew recruits. Neither daughter had ever rowed competitively.
Loughlin reported for her two-month prison sentence in late October 2020 and was released in December 2020. Mossimo, who reported for his five-month prison sentence in November, was released in April to home confinement to finish out his sentence.
Olivia Jade's entrance into the ballroom won't be her first time stepping into the public eye since the scandal.
She broke her silence about it during an appearance on "Red Table Talk" with hosts Jada Pinkett Smith, Willow Smith and Adrienne Banfield-Norris in December 2020.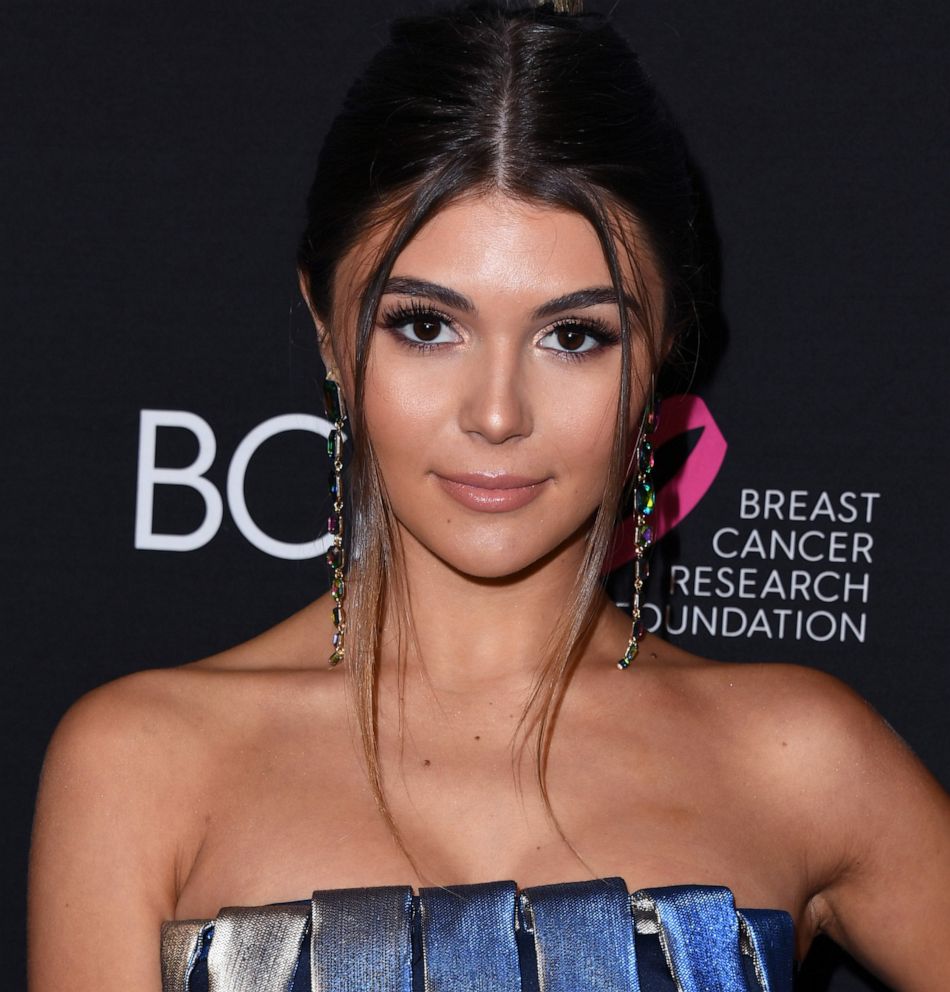 "I don't deserve pity. We messed up," she said while appearing on the show. "I took my privilege and all my blessings for granted and I never thought anything of it. That's what really rocked me. I was like, 'This is wrong. You need to talk about this. You need to do it publicly because the situation was public, and then you need to move forward and do better.'"
The next month she made her return to YouTube after stepping away from the platform for over a year.
Matt James
Matt James, 29, made history when he became the first Black "Bachelor" lead in the franchise in 2020.
After a whirlwind of a season, James professed his love to Rachael Kirkconnell. Racist posts from Kirkconnell were later uncovered, leading her to issue multiple public apologies, one which occurred during the "After the Final Rose" special. The two split for a time following the controversy but have since reconnected and are currently together.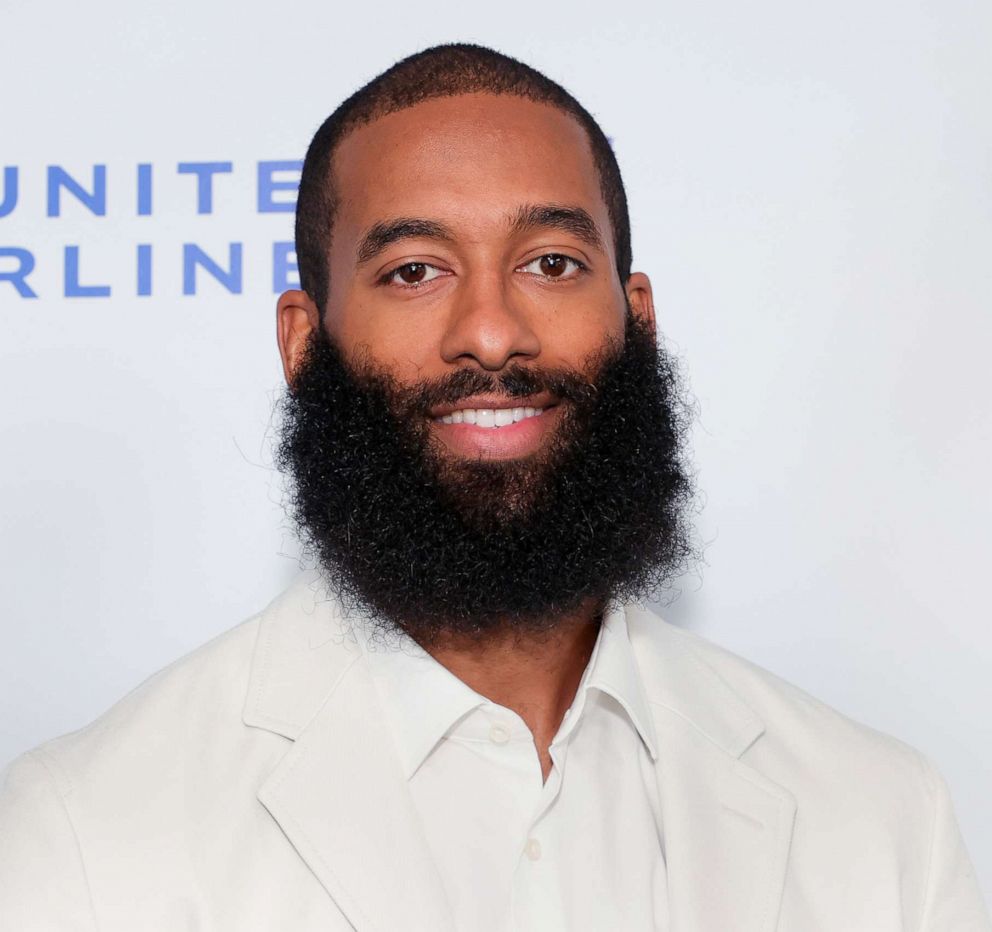 Before his time on "The Bachelor," James attended Wake Forest University, where he played football and studied economics. He later moved to New York City, and worked for a real estate and investment firm, while also operating a nonprofit, ABC Food Tours, that he co-founded with his close friend, former "Bachelorette" contestant Tyler Cameron.
Amanda Kloots
Amanda Kloots is a former Broadway dancer and Radio City Rockette who is now a celebrity trainer and co-host of "The Talk," having joined the daytime talk show in January.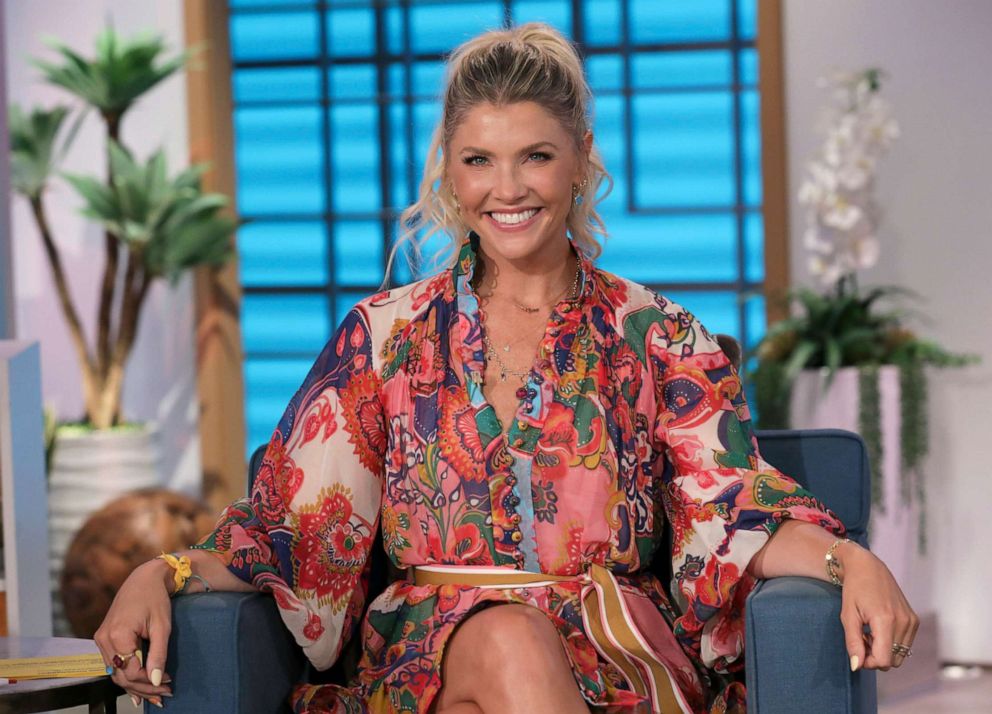 She kept fans updated during her late husband Nick Cordero's lengthy battle with COVID-19 last year. He was hospitalized in March 2020 and, after many ups and downs throughout 95 days of treatment, he died at the age of 41 in July 2020 leaving behind Kloots, 39, and their now 2-year-old son, Elvis.
She said she believes her late husband would have wanted her to participate in "Dancing With the Stars."
"I think the best way to honor somebody's life is to keep living your life and I know Nick would want me to do that," she said. "And I feel like being back dancing -- I haven't danced like this in seven years -- so it's kind of like finding that part of myself again."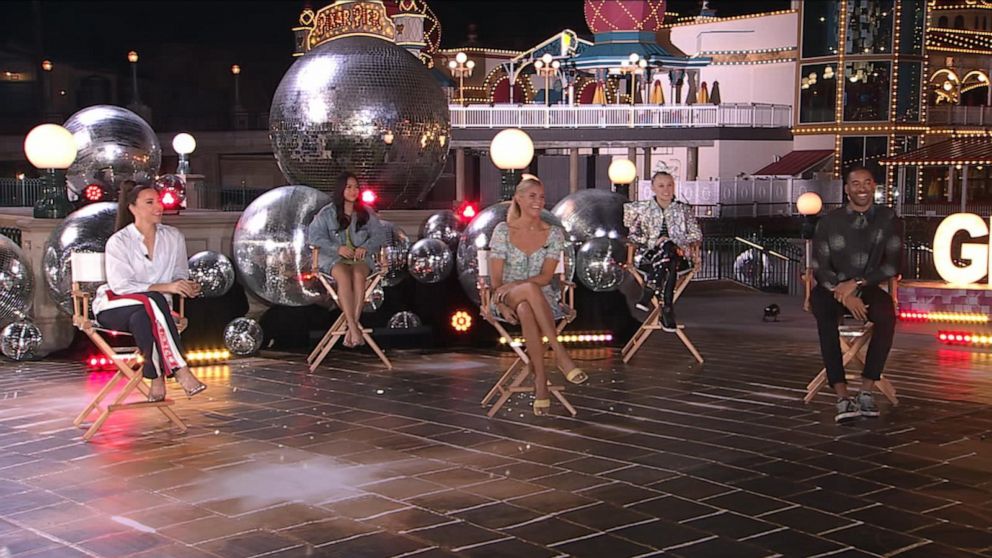 "I know that in doing this, I'll feel him with me every single day," she added.
Martin Kove
Martin Kove is an actor who starred as John Kreese in the beloved "Karate Kid" franchise in the '80s, first appearing in the 1984 original and returning for two sequels.
He reprised the character on the TV series "Cobra Kai," which aired on YouTube for its first two seasons before moving to Netflix for its third. Season 4 is set to release this December with a fifth also on the way.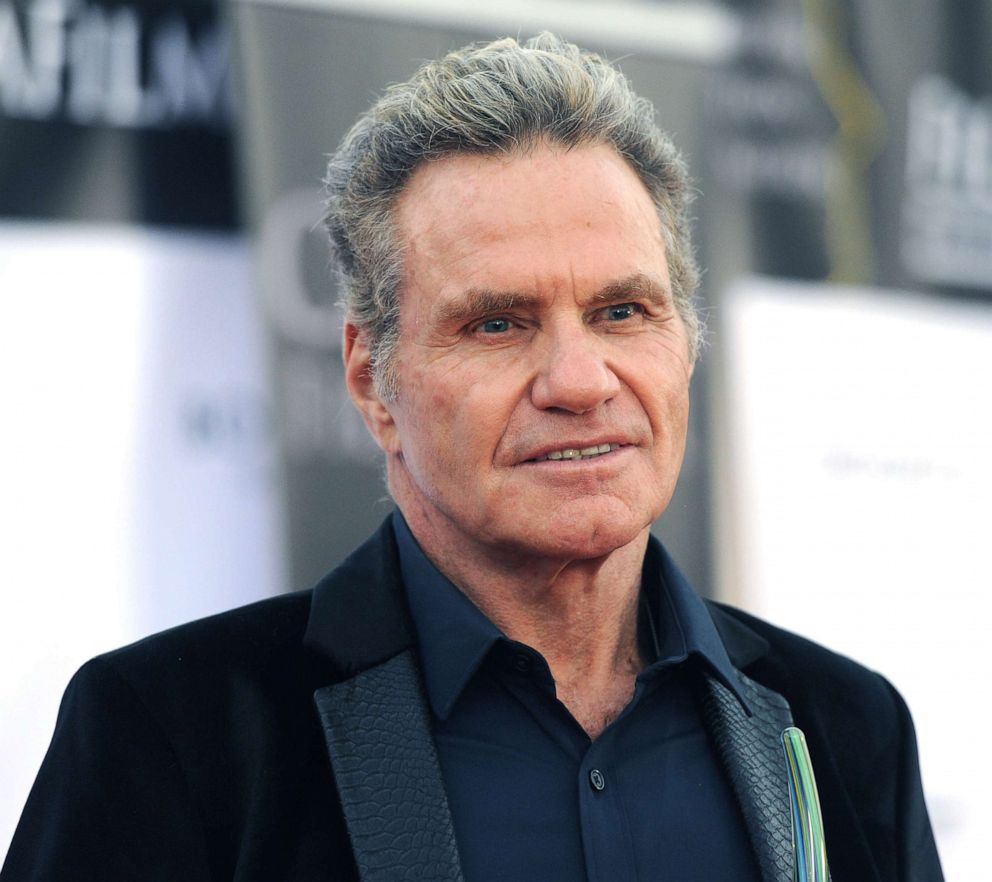 The 75-year-old was also a regular fixture on "Cagney & Lacey" in the '80s and appeared in 1985's "Rambo: First Blood Part II." He has two children.
Suni Lee
Lee is an American gymnast who just won three medals at the 2020 Summer Olympics in Tokyo, bringing home a gold medal in the all-around competition, a bronze medal for the uneven bars and a silver medal in the team competition. She is the first Hmong-American gymnast to compete for Team USA.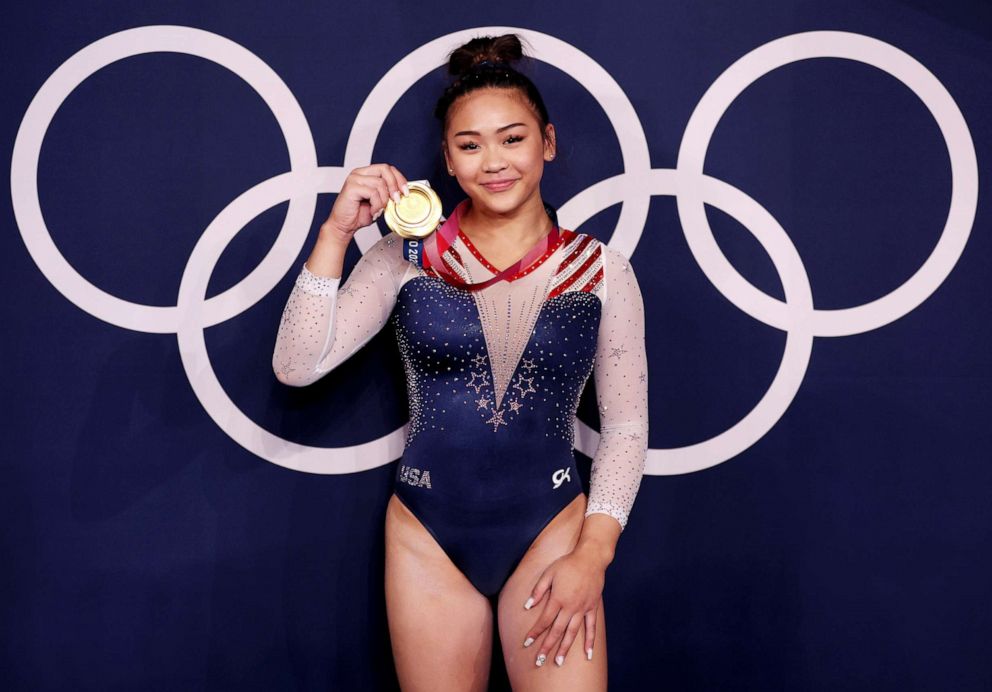 The 18-year-old will be taking online classes for her first semester at Auburn University while competing on "DWTS," and previously told "GMA" she views this competition as a chance to "have fun and let loose."
Mike "The Miz" Mizanin
"The Miz" has made a name for himself in his career as a professional wrestler for the past 15 years, but you might recognize him from his past appearances on "The Real World" and "The Challenge."
The father of two, 40, is also a media personality; he appears on USA Network's "Miz & Mrs" alongside his wife, Maryse Mizanin, who is also a WWE Superstar.
He said he plans to channel "The Miz" energy on the dance floor.
"'The Miz' is aggressive, he's dialed up to 100, but honestly I hope for people to see Mike, you know, just a dad, a husband and out here to really have a good time and just harness everything I possibly can," he said.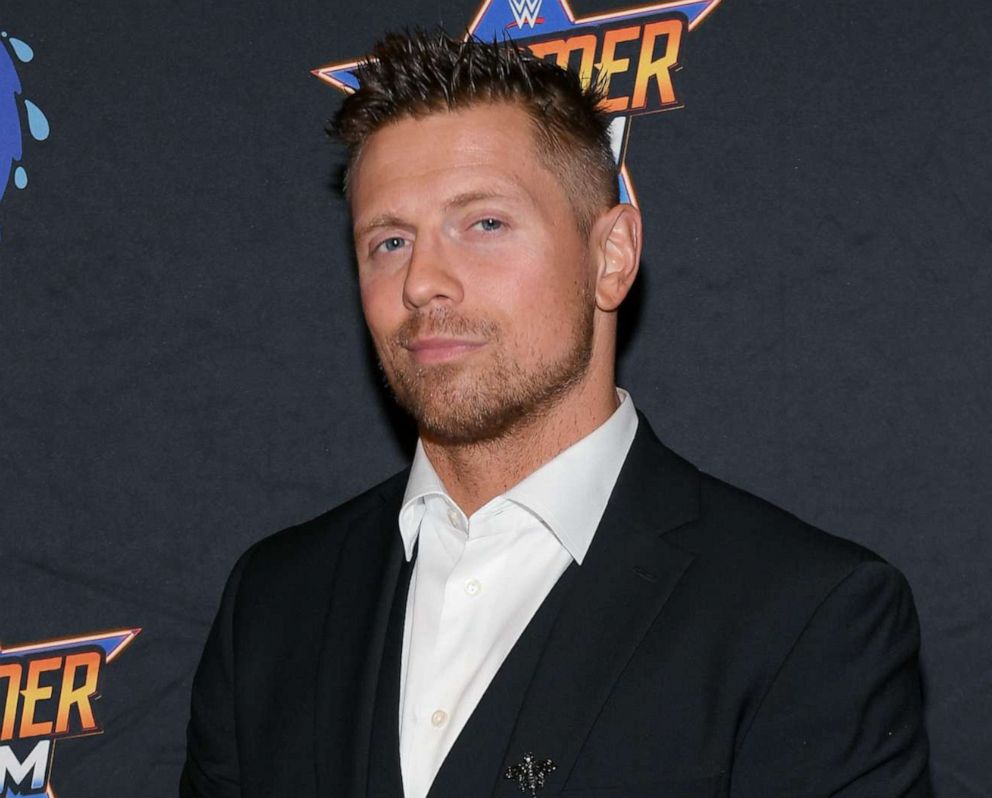 Kenya Moore
Kenya Moore won the Miss USA title in 1993, hailing from Michigan, and competed in that year's Miss Universe pageant, making it to the top six. As an actress, she appeared in various music videos, shows and movies, but is most recognizable as a star of "The Real Housewives of Atlanta" since 2012.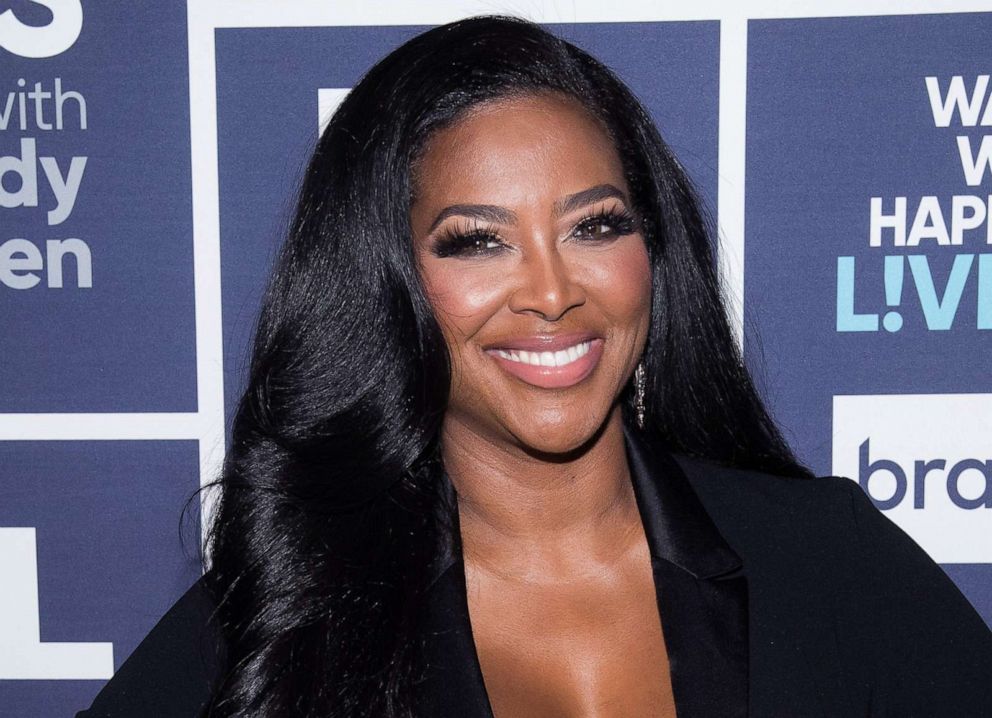 The 50-year-old is set to appear on the upcoming "Real Housewives All-Stars" series coming this November. Moore has one child, her 2-year-old daughter Brooklyn.
While speaking about her upcoming "Dancing" appearance, she shared, "This is a great opportunity. It's live, you know, you can't mess up, you're on the dance floor, you have to remember your moves and just have to give it all you got. You have one shot."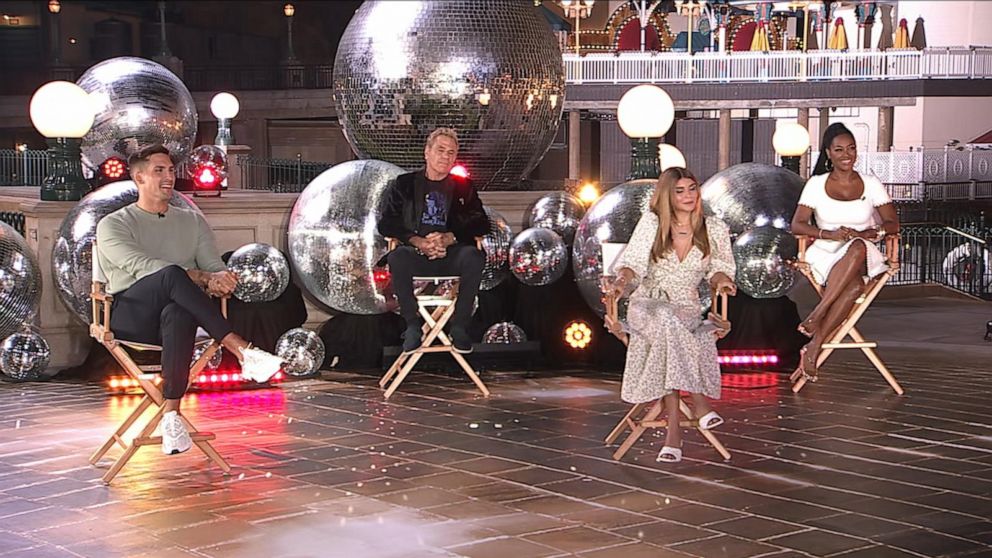 Cody Rigsby
Cody Rigsby is a New York City-based Peloton instructor, the company's cycling director and former professional dancer.
Rigsby, who is originally from Greensboro, North Carolina, has been with the fitness platform for seven years. He's earned the hearts of fitness devotees on the service through his hysterical and honest commentary during high-intensity classes. His fans are affectionately dubbed the "#BooCrew."
"In my former life before fitness I was a professional dancer," he shared. "I danced for Katy Perry, Nicki Minaj, so she's used to busting a move."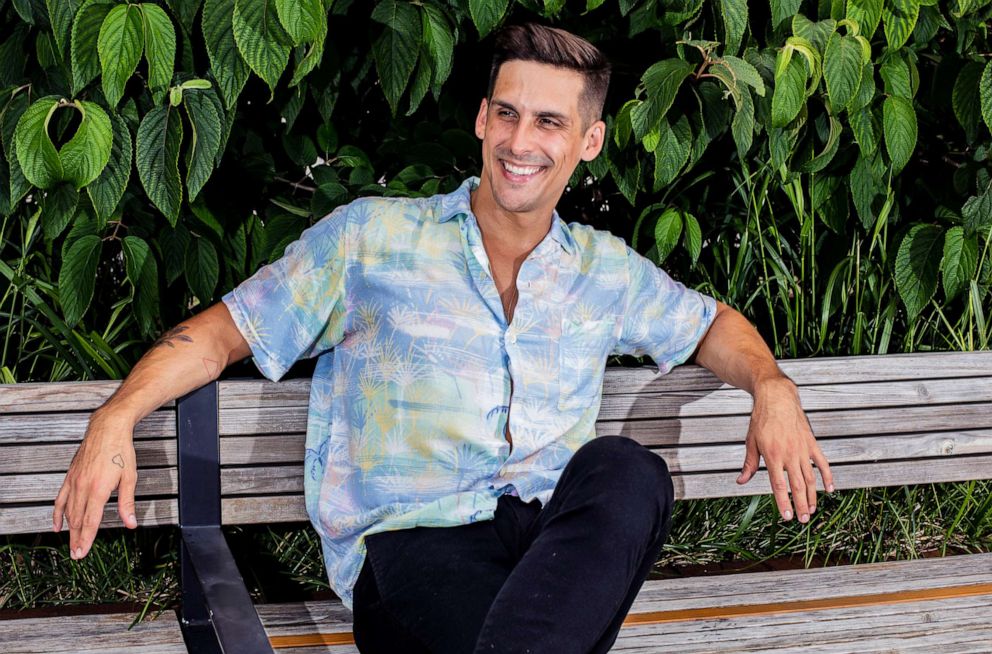 "I'm definitely using muscles I haven't used in a while because I'm dusting off those dancing shoes," he added. "But I've built up the endurance on Peloton in my cycling classes so I'm ready."
Brian Austin Green
Brian Austin Green is an actor who rose to fame through his portrayal of David Silver on "Beverly Hills, 90210." He rejoined many of his former castmates for the highly anticipated reboot of the series, "BH90210," which aired in 2019.
Green says he is "all in" this season. "I'm just trying to keep the bar as low as possible, so there's no expectations so then I have nowhere to go but up," he said.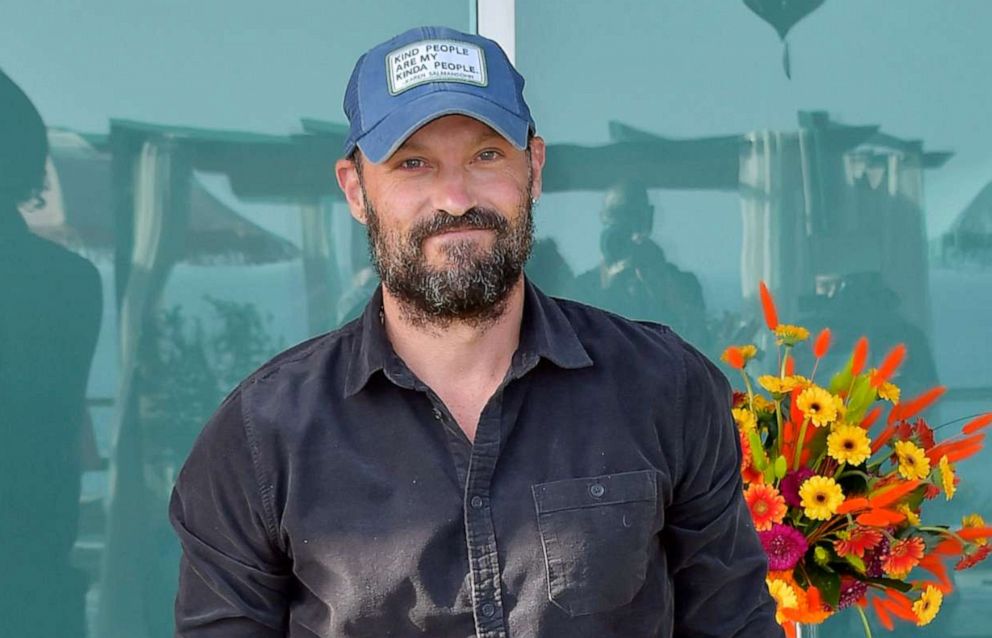 Green was married to actress Megan Fox for 10 years until they split last year. They share three sons together and Green also has another son from a previous relationship.
JoJo Siwa
Siwa rose to fame on the reality TV show "Dance Moms," and is a dancer, singer, actress and YouTube personality with 12.3 million subscribers on her channel, "It's JoJo Siwa."
She has released songs like "Boomerang" and "Nonstop" as well as lent her voice to two characters in "The Angry Birds Movie 2." The 18-year-old, known for her colorful outfits and big smile, came out as LGBTQ in January and later said she identifies as pansexual.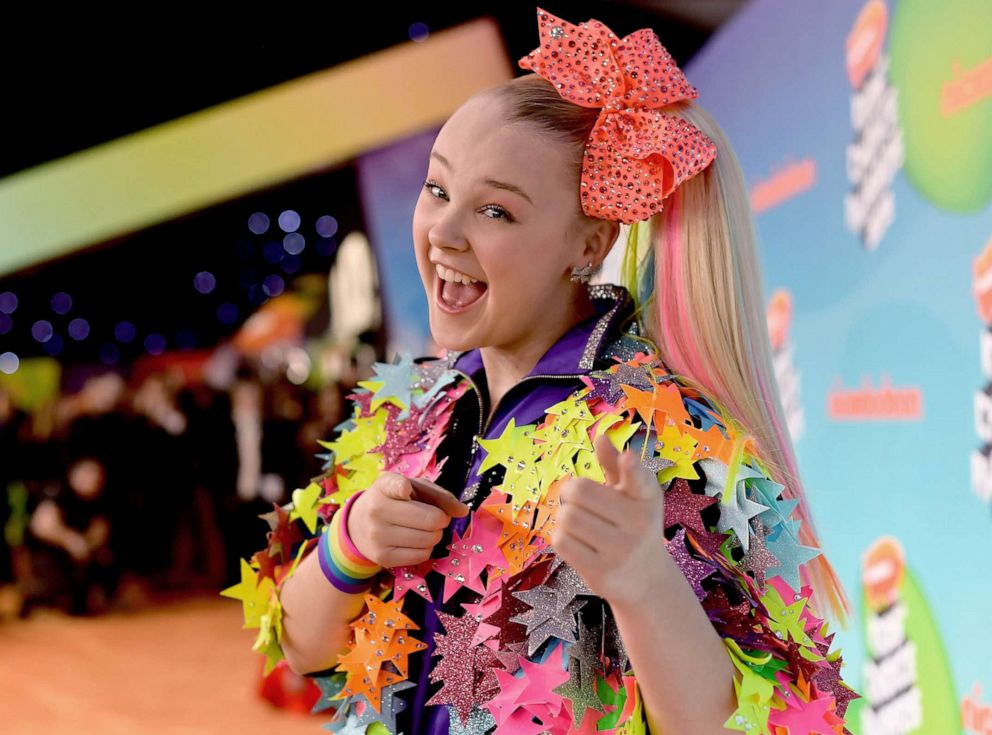 She said at ABC's Television Critics Association panel last month of the chance to dance with a pro of the same sex, "I think it's really special that not only now do I get to share with the world you get to love who you want to love, but also you get to dance with who you want to dance with."
Siwa said she agreed "without hesitation" because she wants "to make it OK for the people who come after" her. She also said her girlfriend, Kylie Prew, is "super pumped up" for her to compete on "DWTS."
Iman Shumpert
Iman Shumpert is a professional basketball player who first played for the New York Knicks and most recently played for the Brooklyn Nets. He won the NBA championship as a member of the Cleveland Cavaliers in 2016.
"I have to focus on footwork a lot for basketball ... so I'm gonna lean on my ability to take direction from being in basketball but hopefully my partner can just make sure that, you know, when the lights are on, we look good," he said.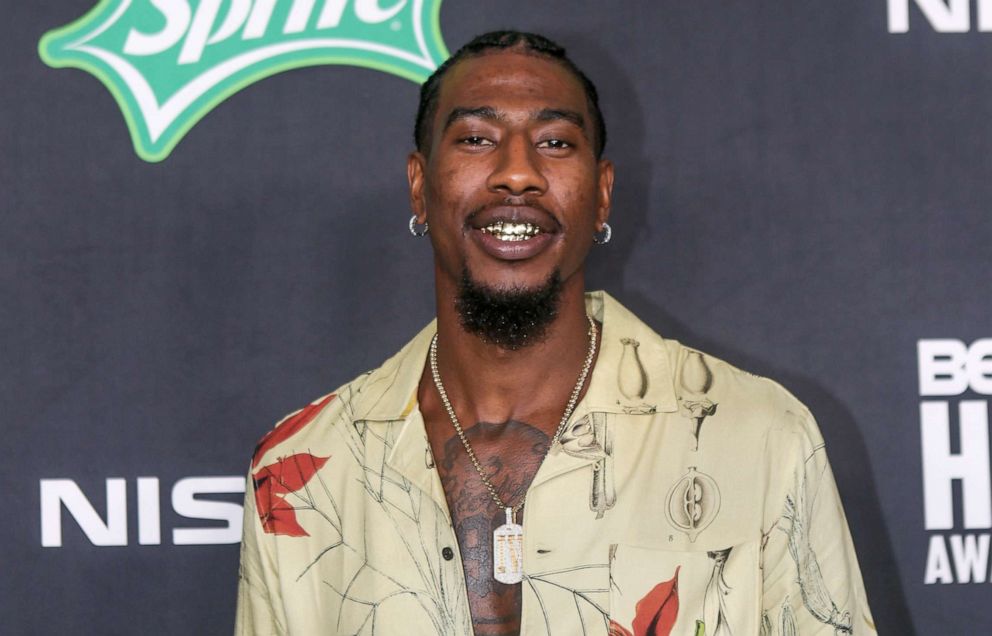 The 31-year-old shares two daughters with wife, Teyana Taylor.
Be sure to tune in Monday, Sept. 20, when "Dancing With the Stars" season 30 kicks off.